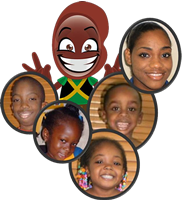 The Jamaica Kidney Kids Foundation (JKKF) is a charitable organization founded in July 2012 with the goal to improve the care of children with kidney disease across Jamaica, especially those who are financially challenged. The brainchild of Founder and Chairperson, Dr. Maolynne Miller, Jamaica's first paediatric nephrologist, the Foundation is also overseen by Directors personally appointed for their dedication to the welfare of these children: Mr. Williams Tavares-Finson, Mr. Craig Chin, Mr. Andrew Cocking, Ms. Erin Hayle and Mrs. Trudy Francis.
We accomplish our mission through several avenues.
Patient support
The education of medical personnel and laymen
Training specialists in this field – the JKKF Scholarship Fund
Facilitating the JKKF Family Support Group
Hospital Support
The Foundation provides supplies needed for life saving dialysis, such as catheters, to hospitals that care for children with kidney disease island wide.
The University Hospital of the West Indies is home to the island's only current paediatric dialysis programme. Dialysis is expensive and financially challenging for the hospital and patients alike.
As the goal of the Foundation is that no eligible child should die from renal failure because of poverty, JKKF has since 2013 been the major supplier of consumables used for paediatric dialysis at UHWI. From 2012 to 2021, the Foundation has donated supplies and equipment amounting to over $30 million Jamaican dollars.
More recently, we also assist the new paediatric nephrology service at Cornwall Regional Hospital (CRH).
Currently, there are about six (6) children under 18 years old receiving dialysis across the island (at UHWI and Mandeville Regional Hospital), and thousands more with varying degrees of severity of kidney disease. Without the services or supplies mentioned above, these patients may not be effectively managed and may even die. The JKKF aims to assist the parents, who are among the poorest in Jamaican society, to care for their children living with kidney disease, who would not survive without the treatment.
We are immensely grateful to our overseas and local corporate donors for contributing greatly to these efforts. These include DaVita Village Trust, the Hospital for Sick Children (HSC), Food for the Poor Jamaica, the Culture, Health, Arts, Sports and Education (C.H.A.S.E.) Fund, as well as the Sagicor Foundation in Jamaica (through its 2014 and 2015 Sigma Corporate Run events). Donations from private citizens by our own fundraising ventures cannot also be understated.
Patient Support
Additionally, the JKKF enables free specialized blood tests and x-rays, in partnership with Microlabs Limited and Elite Diagnostic Imaging Services respectively, for needy children with kidney disease at University Hospital of the West Indies (UHWI) and Cornwall Regional Hospital, in Western Jamaica. This further reduces the financial burden on families who already may be struggling to support themselves.
The education of medical personnel and laymen
At least once every 2 years, the JKKF hosts workshops and/or conferences for the medical community, so that they may be able to manage their patients more efficiently, and prevent and manage end-stage kidney disease, up to the point of dialysis. Since 2012, four such conferences have been held, with an upcoming event planned for October 2021.
In 2013, 2016 and 2018, local and international Paediatric Nephrologists assisted our local team with training workshops for selected paediatricians from Jamaica and across the Caribbean. These equipped them to return to their local hospitals with the skills to function at the level of a paediatric nephrology specialist in specific areas of paediatric kidney disease.
Following the conferences and workshops in 2013 and 2016, outreach visits for teaching and consultation were also made to various hospitals across Jamaica. These educational ventures were made possible with the generous sponsorship of the International Paediatric Nephrology Association (IPNA), the Issa Trust Foundation, the C.H.A.S.E. Fund, GraceKennedy Group, Jamaica National Building Society, National Health Fund, Nestle Jamaica Ltd., and the Spanish-Jamaican Foundation.
At the international level, in 2016, Dr. Miller represented Jamaica at the 17th Congress of the International Paediatric Nephrology Association, in Iguaçu, Brazil. There, Jamaica was recognized as a model for the development of Paediatric Nephrology in a developing country and hailed for its progress in this regard.
With community education in mind, the Foundation annually presents a public exhibition just after World Kidney Day (the second Thursday in March), in space kindly offered by Sovereign Centre in Liguanea, Kingston. Here, our trained volunteers engage with passers-by, adults and children alike, encouraging healthy kidney habits, introducing the Foundation and our work, and welcoming donations.
The JKKF team also travels across the island giving talks and hosting exhibitions at schools, shopping centres, churches, and business places to make the public aware of kidney disease in children in the expectation that education will help to reduce the incidence of chronic kidney disease.
Training specialists in this field – the JKKF Scholarship Fund
Paediatric nephrology training is not available in Jamaica or in the English-speaking Caribbean. Through the JKKF Scholarship Fund, the Foundation has been able to finance Paediatric Nephrology Fellowships abroad for Jamaican paediatricians aspiring to train and return to Jamaica to ease the local shortage of paediatric kidney specialists (Paediatric Nephrologists). To date, our scholarship awardees serve childhood populations at the UHWI and CRH.
Our first Scholarship winner, Dr. Rebecca Thomas returned from training in Montreal in 2016 and is now one of the two paediatric nephrologists at UHWI.
Dr. Nadia McLean, our second scholarship recipient, completed her Paediatric Nephrology Fellowship in Toronto in 2019 and is now the first Paediatric Nephrologist for Western Jamaica based at the Cornwall Regional Hospital. She serves a paediatric population of about 80,000 children under age 14 years.
We have received assistance for our Scholarship Fund from the Jamaican public, other charitable organizations, such as Progressive Grocers of Jamaica Ltd., the NCB Foundation, the Spanish-Jamaican Foundation, as well as the International Paediatric Nephrology Association (IPNA), the International Society of Nephrology (ISN), the sale of Dr. Miller's Paediatric Nephrology Manual, as well as financial concessions from the Montreal Children's Hospital and the Hospital for Sick Children.
Future scholars, who will also become Paediatric kidney specialists, are much needed to care for patients in rural Jamaica who develop end-stage kidney disease. These children face tremendous difficulty accessing dialysis. Currently, we estimate there are at least 20 children with advanced chronic kidney disease across the island, and many more with less severe conditions of the kidney and urinary system. Having paediatric nephrologists in rural Jamaica would be tremendously beneficial as there would be earlier detection of renal disease and better management, especially for those who find transport unaffordable.
Outreach clinics in rural Jamaica:
Also addressing issues of lack of mobility of out-of-town patients, Dr. Maolynne Miller, hosted regular rural paediatric nephrology clinics in Mandeville Regional Hospital (from 2013-2015) and Cornwall Regional Hospital, in Montego Bay (2013-2019). This gave those doctors hands-on guidance and limited the disruption in the lives of the patients, who may not have been able to afford to visit Kingston as often as needed.
Before Dr. McLean's return to Jamaica, all Paediatric Nephrologists were based in Kingston.
Facilitating the JKKF Family Support Group
We also began a family support group, which provides emotional and educational support for families of children with kidney disease. At these meetings, parents and caretakers have an outlet as they no doubt deal with stress in their own lives.
Christmas treats, back-to-school preparations, and family outings for the children fall under this umbrella. This sense of community between kidney families is essential. The Family Support Group reaches out to all new children on dialysis and their parents, incorporating them into this closely knit family and helping them through the trauma of this development in their child's life.