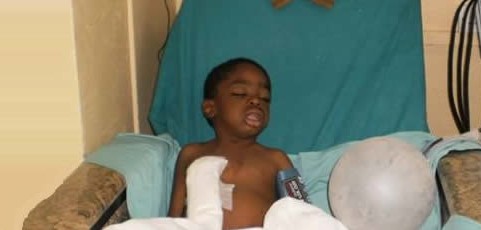 Support for institutions islandwide caring for children with chronic kidney disease through donations of equipment, and financial contributions obtained from fundraising locally and internationally. Our current major project for 2012-2013 is assisting with the construction and equipping of Jamaica's first Paediatric Dialysis Unit to be based at the University Hospital of the West Indies, Mona as an extension of the existing Adult Haemodialysis unit. We are hoping to raise at least $J40 million. We are being assisted in this regard by the Bridge of Life – DaVita Medical Missions through the Issa Trust.
Education: Short term goals
• Assisting Paediatricians in obtaining Fellowships in Paediatric Nephrology overseas and helping those not eligible for Government Sponsorship to obtain funding to support their training by applying to agencies such as the International Paediatric Nephrology Association (IPNA) and the International Society of Nephrology (ISN) and fundraising ventures. These doctors will return as Paediatric Nephrologists to serve hospitals outside of Kingston.
• Educating Rural Paediatricians currently caring for children with chronic kidney disease
Jamaica Kidney Kids foundation is working with an international group of Paediatric Nephrologists and local specialists in paediatric kidney disease to organize a workshop in 2013 for selected rural hospital based paediatricians currently assisting Kingston based Paediatric Nephrologists in the care of children with chronic kidney disease. The workshop will gain the participants accreditation in this area and will include site visits to the hospitals for consultations. We will be applying to IPNA for sponsorship of this overall venture and will also have the support of the Issa Trust.
Education: Long term goals
• Public education
Our mission is to bring knowledge of childhood kidney diseases to the individual communities by public health education programs such as videos or posters in clinics, or through the public health nurses, church groups etc to families across the island. By increasing the awareness of families about symptoms and signs of kidney disease we may be able to have earlier detection and possible prevention of kidney failure.
• Establishment of a Post Graduate Programme in Paediatric Nephrology at the University Hospital of the West Indies (UHWI)
Through the International Society of Nephrology (ISN) Jamaica Kidney Kids Foundation will be applying for UHWI to be part of the "Sister Centre" Program which over a period of about six years will develop local expertise by "twinning" with a First World Paediatric Nephrology Centre and after stratified accreditations UHWI will be formally certified as a recognized training centre in the Caribbean for Paediatric Nephrology.